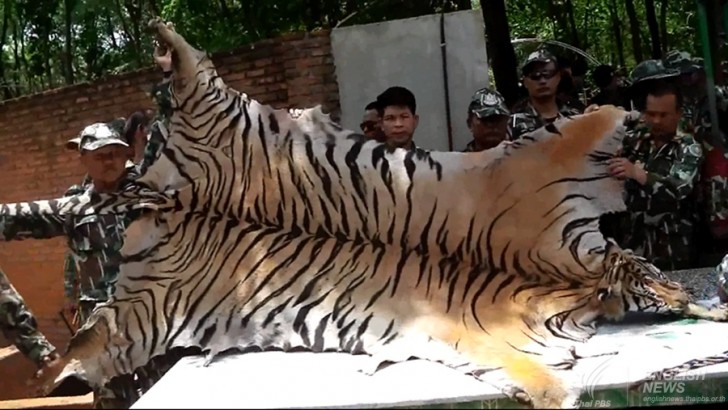 Tiger's hides and amulets seized from a truck leaving Tiger's Temple
BANGKOK: — Officials have seized two full-sized tiger's hides, over 1,000 amulets made of tiger's skin and pieces of tiger's hide from a monk as he was leaving the Tiger's Temple in Kanchanaburi in a pick-up truck.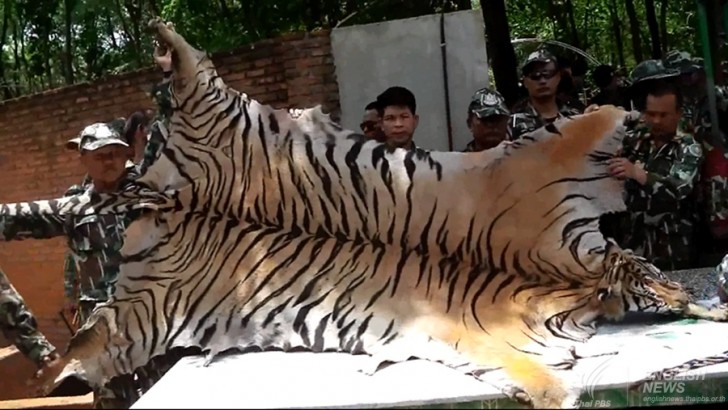 Officials of the National Parks, Wildlife and Plants Conservation Department, police and army personnel manning a checkpoint in front of the temple stopped a blue pick-up truck as it was leaving the temple.
Inside the truck were a monk, identified as Phra Lamom, a temple official, Mr Kongkiat Chanpeng, and the driver. Three luggages were found on the back seat.
The officials then asked for a search of the truck and the luggages in which they found two full-sized tiger's hides, 1,045 amulets made of tiger carcasses, nine tiger's fangs and several pieces of tiger's hide.
Mr Kongkiat said he was ordered by a monk to move all the items out of the temple to an undisclosed destination.
The driver and Mr Kongkiat were later detained for further questioning. Officials, meanwhile, said that they would step up searches of the temple's ground to look for illegal items.